Net Weight 450g
Regular price
Sale price
£35.00
Unit price
per
Sale
Sold out
Our Yemeni Sidr Honey is Grade A quality, raw, cold pressed and unpasteurised. It is sourced from the Sidr (Lote) trees in the valley of Wadi Do'an, Yemen.
Sidr honey, also known as Lote tree honey, is a monofloral honey that is produced solely from the beloved Sidr Tree. It has been renowned for centuries due to its medicinal qualities. A popular choice for its healing remedies, it is usually taken straight off the spoon. It smooth texture and low viscosity make it an absolute delight on the palate.
Ingredients

100% Grade A Royal Yemeni Sidr Raw Honey
Nutritional info

One tablespoon of raw honey is 60 calories, 17 grams of carbohydrates and 16 grams of sugar. It contains many amino acids, vitamins, minerals and enzymes, too.

The exact composition of raw honey varies depending on the plants the bees collected nectar from.
Shipping

Our delivery charges vary where our standard UK shipping charge for an order under 1kg is £2.95.

For orders above 2kg and under 10kg we charge a flat rate of £4.95
Share
View full details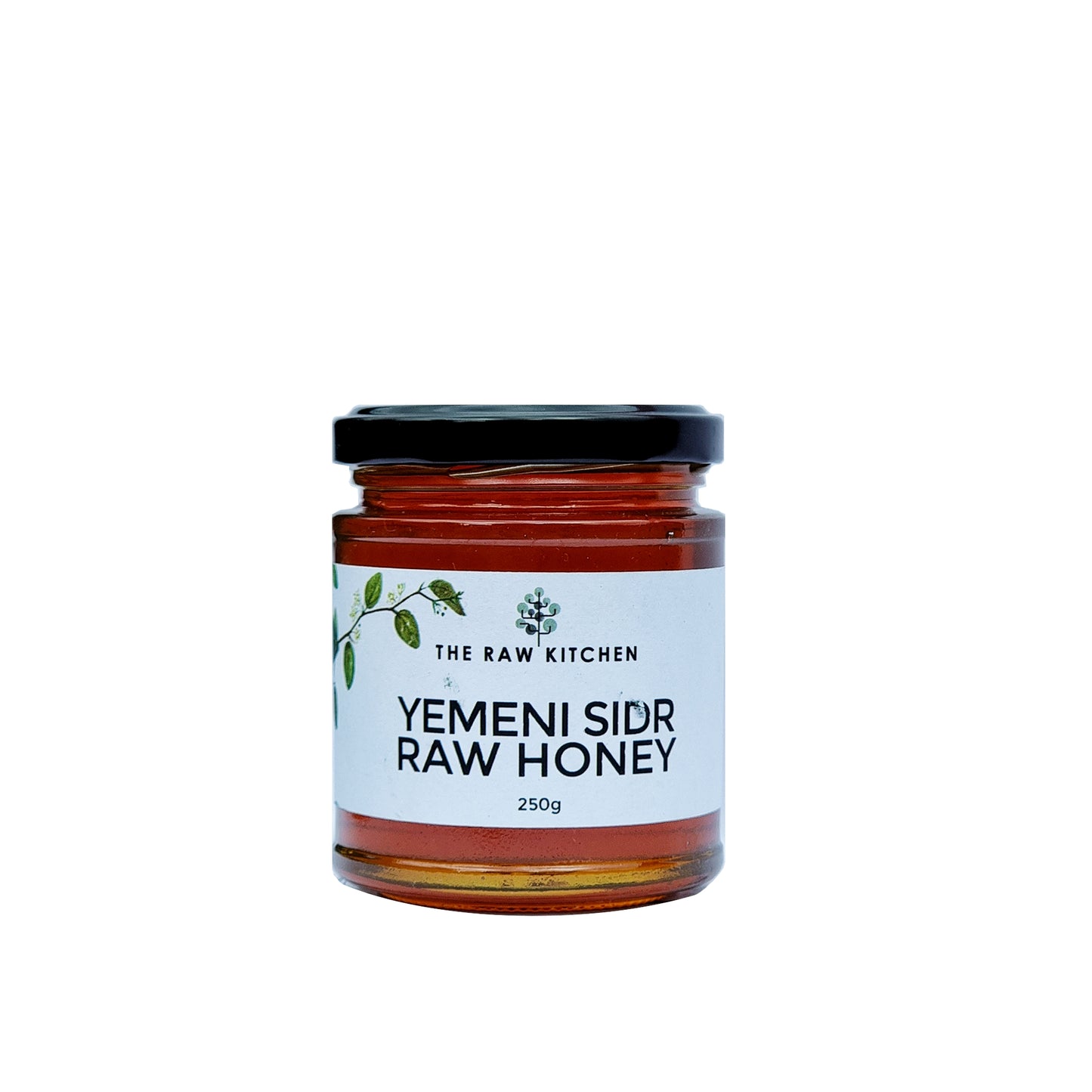 Amazing quality! Perfectly packaged and arrived on time! Recommend to everyone!
Excellent
Love this homey it's the first time I've had it and will definitely be buying it again
The flavour and texture is unique ..I don't use it in my tea ..just have it on its own as a light snack ..its quite expensive but worth the money spent
Delicious Sidr honey
The whole family loved it. Will be ordering again soon insha Allah. Highly recommend!
Expensive but worth it
Excellent and tasty, but not as thick and waxy as I expected
Really authentic
Taste so nice, it taste like caramel. Really nice and thick.