Net Weight 450g
Regular price
Sale price
£10.99
Unit price
per
Sale
Sold out
Our best selling Raw Forest Oak raw honey has a delectable and rich flavour compared to our milder sweeter honey. 
Delectable and rich compared to our milder sweeter honey. Loved for its caramel texture and varying colour from olive green to reddish-browns, Forest Oak with Honeydew raw honey has a slightly woody and warm taste to it. It is popular for its medicinal benefits while tasting delicious.
Honeydew is a liquid secreted from Aphids after eating tree sap. Bees then collect this liquid during their harvesting. Honeydew honey is particularly rich in amino acids, proteins, and mineral salts compared to other honey. An absolute powerhouse of nutrition for someone who needs that added boost.
The taste of honeydew honey as a whole, does not differ from that of nectar honey, but often can have a specific flavor, mixed with a saturated bitter flavor. The most distinctive difference of honeydew honey compared with nectar honey is the presence of mineral salts, proteins, melitsitoza and other substances found in much higher quantities in honeydew honey. The color of honeydew honey varies from olive green to dark brown, almost red.
Rich in various free amino acids such as cystine, aspartic acid, alanine, serine, tyrosine, glutamic acid and the like.
Honeydew honey is very useful for treating various allergies and strengthening the immune system.
Higher antibacterial, antioxidant and mineral content compared to other honey. 
May help strengthen the immune system and with digestive disorders due to its prebiotic properties which help to feed the friendly gut bacteria.
Nutritional info

One tablespoon of raw honey is 60 calories, 17 grams of carbohydrates and 16 grams of sugar. It contains many amino acids, vitamins, minerals and enzymes, too.

The exact composition of raw honey varies depending on the plants the bees collected nectar from.
Shipping

Our delivery charges vary where our standard UK shipping charge for an order under 1kg is £2.95.

For orders above 2kg and under 10kg we charge a flat rate of £4.95
Share
View full details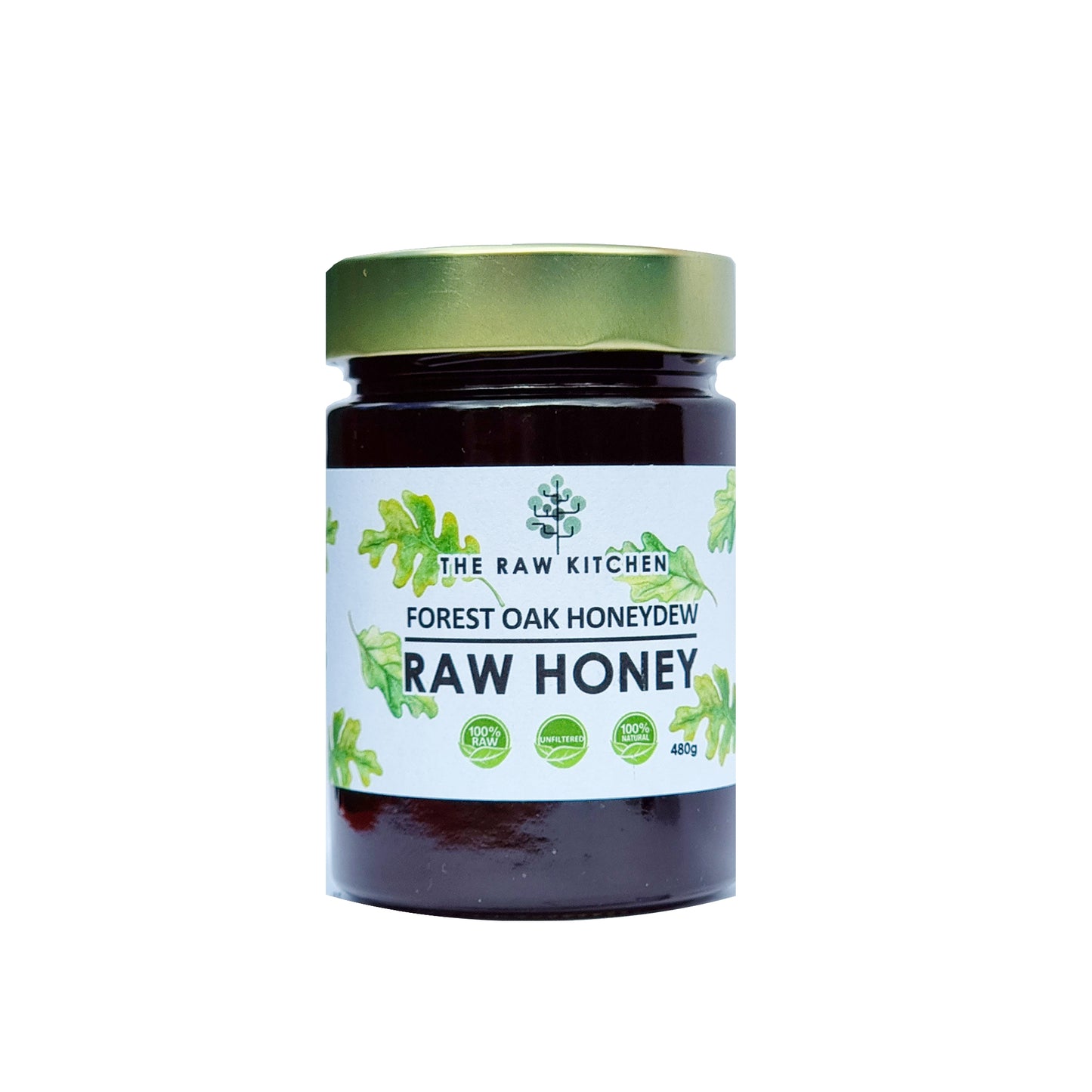 Better than supermarket
A dark and tasty honey. The consistency is runny. Good value but won't blow you socks off.
Delicious
Amazing, great texture and taste!
Best Honey
Organic and Delocious in Taste. HIGHLY Recommend